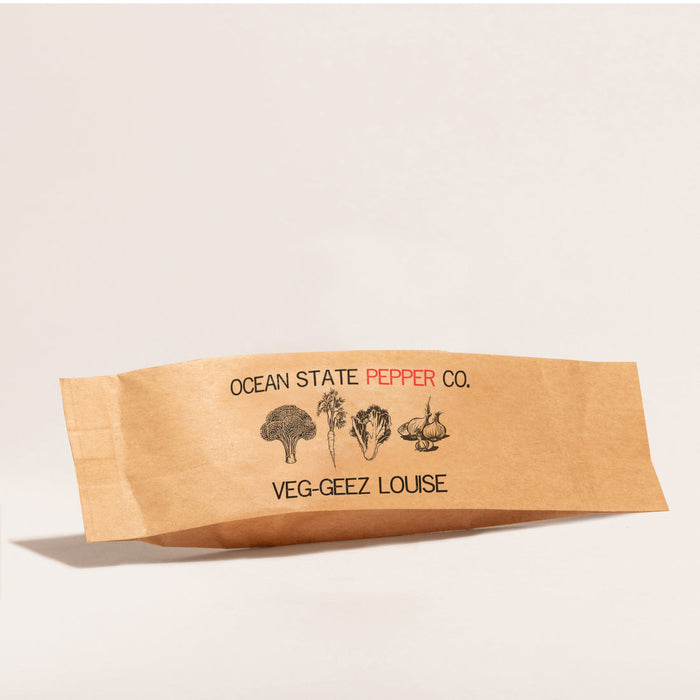 Veg Geez Louise a Citrus & Herb Blend Seasoning by Ocean State Pepper Co.
$1.35/oz.
Veg-Geez Louise  A citrusy and herby blend
Notes from the folks at Ocean State Pepper Company:
We haven't really found anything you can't put this on. We made a simple concoction of sea salt, coarse black pepper, onion and garlic, that we brightened up with lemon powder, lime zest, and a few simple herbs. Nothing crazy, that's why it works so well. Just get rid of your salt and pepper shaker...you won't need them. 
A simple seasoning for making marinades and vinaigrettes;
Try it in your next batch of mashed potatoes;
Use for a dry rub on chicken wings;
Season baked or grilled seafood;
Sprinkle over asparagus, green beans, carrots, etc.;
Stir into greek yogurt for a healthier crudité dip.

Ingredients:
Black pepper, lemon juice powder, lime zest, granulated onion, granulated garlic, sea salt, dill, basil, thyme.