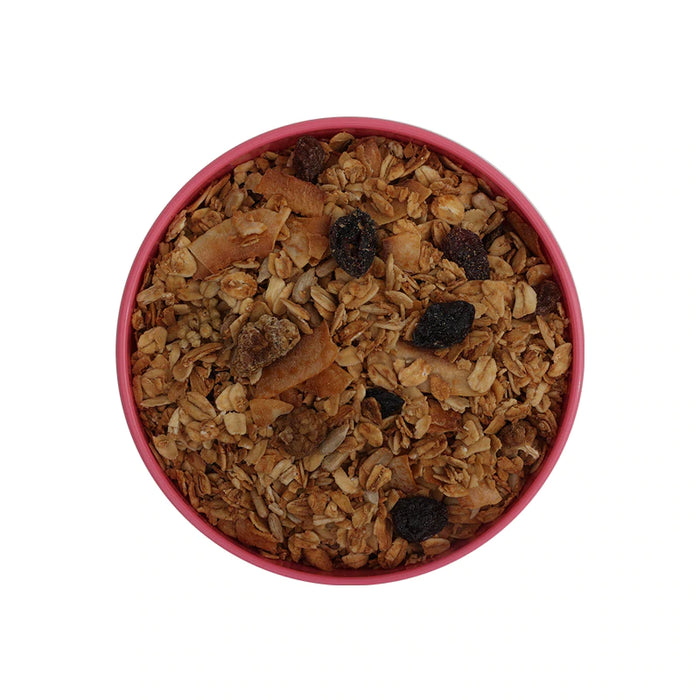 Triple Berry Granola, Organic, GF
$9.95/lb.
Tierra Farm's Triple Berry Granola.  Every single ingredient from the oats to the berries is certified organic. The oats and the ingredients within it are gluten free. And lastly, they use the highest-quality raisins, cranberries, mulberries, and cherries to bring to you an award-winning flavor combination for which the Cornucopia Institute awarded them with a rare perfect score for quality and commitment to sustainable, eco-conscious business practices.
Ingredients:  Organic Whole Rolled Oats, Organic Maple Syrup, Organic Sesame Seeds, Organic Chia Seeds, Organic Flax Seeds, Dried Organic Cranberries (Organic Apple Juice Concentrate, Organic Sunflower Oil), Organic Sunflower Seeds, Organic Virgin Coconut Oil, Dried Organic Coconut, Organic Raisins, Dried Organic Mulberries, Dried Organic Tart Cherries, Sea Salt.