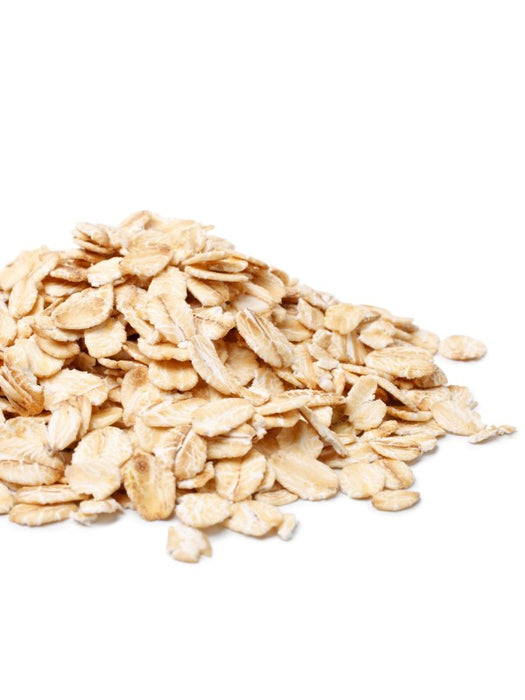 Rolled Oats, Quick, Thin, Organic
$2.50/lb.    
Ingredients
Quick rolled oats, organic
Allergens
No known allergens. This product may contain traces of allergens.
Storage
Store in an air tight container in a cool, dry place, away from direct sunlight. Refrigeration recommended in warm climates.
Shelf Life
Up to 36 months following the storage instructions above.
Nutritional Info
Amount Per 1/2 cup (45 g)     Calories 180
Total Fat 3 g     (5% of Daily Value)
Saturated fat  0 g
Trans fat 0 g 
Cholesterol 0 mg 
Sodium 0 mg
Total Carbohydrate 30 g     (10%)
Dietary fiber 5 g     (19%)
Sugar 0 g     
Protein 8 g
Product Origin: USA
Product Categories: Grains and Beans