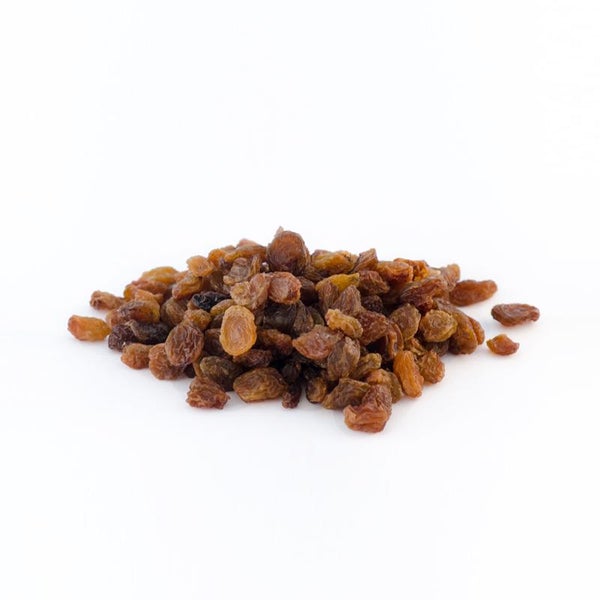 Raisins, Sultana, Golden, Organic
$5.45/lb.
Organic Sultana Raisins are sweeter, lighter, and juicier than traditional raisins and are excellent used as a sweet salad topping, in savory Middle Eastern grain dishes, or in a curried chicken salad. Sultanas are a tan golden color, dried without any chemicals, pesticides, or preservatives.
Ingredients:  Organic Sultana Raisins, Organic Sunflower Oil.