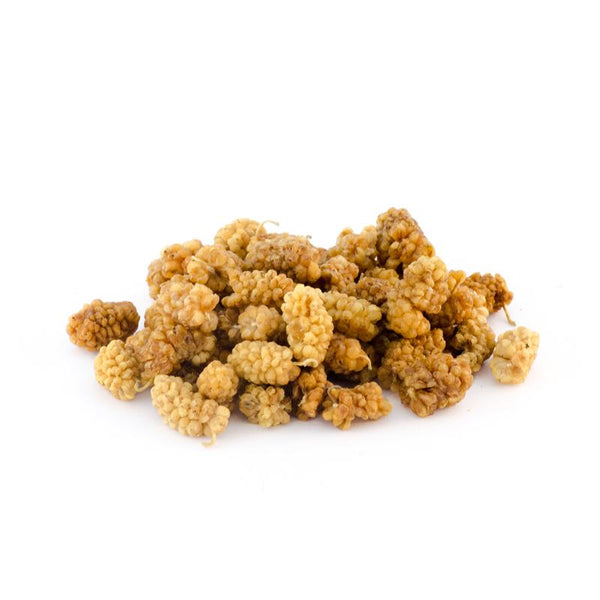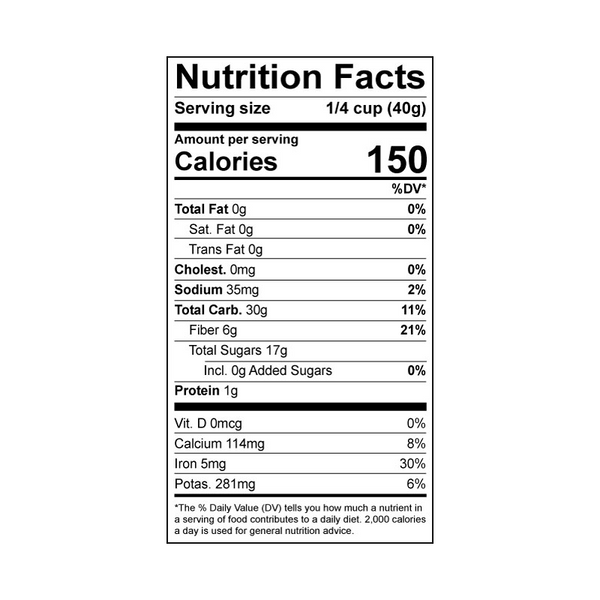 Mulberries, Dried, Organic
$8.55/lb.
Organic Dried Mulberries are a delicious and nutritious snack that's subtly sweet with a light crunch. Dried mulberries are rich in iron and vitamin C to boost both your energy levels and your immune system. Mulberries also contain resveratrol, an antioxidant found in red wine which is associated with lowering blood pressure and reducing the risk for heart disease. Also an excellent source of dietary fiber, Dried Mulberries are a fantastic addition to any meal or snack for a boost of hunger fighting power.
Dried Organic Mulberries.