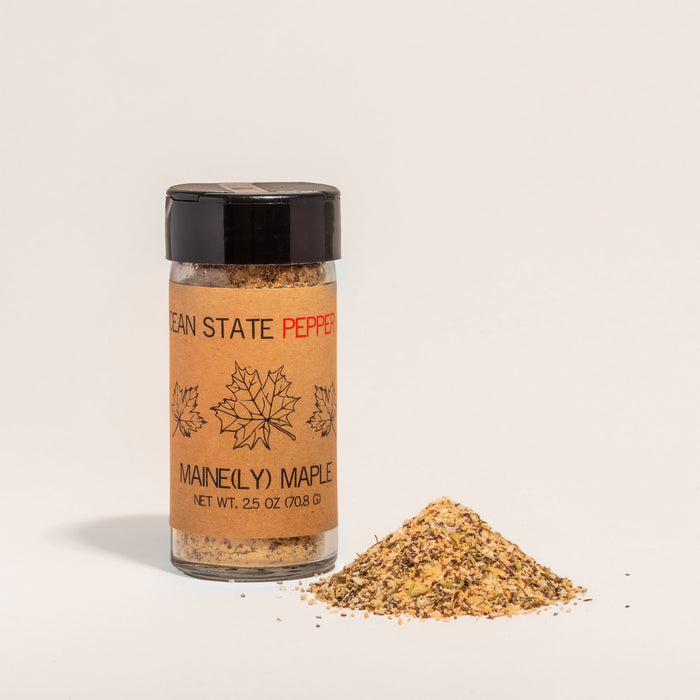 Maine(ly) Maple Sweet and Savory Seasoning by Ocean State Pepper Co.
$1.78/oz.
Notes from OSPC:
A sweet and tangy seasoning
Take a trip to the north woods with the flavors of thyme and powdered lemon juice tastefully blended with cracked black pepper, sea salt, and pure 100% Maine sourced maple sugar. This is a perfect mix of sweet and salty from Ocean State Pepper Co. that you can use on just about anything.
Look for recipes on the OSPC website here.
A few ideas from the test kitchen:

All things breakfast! eggs, toast, pancakes, sausage.
Add to popcorn and make your own 'kettle corn.'
Season roasted chicken
Maple-glazed salmon anyone?
Cure your own bacon.
A winner for all things squash.
Whip and make seasoned maple butter.
Ingredients: Maple sugar, black pepper, sea salt, lemon juice powder, thyme.