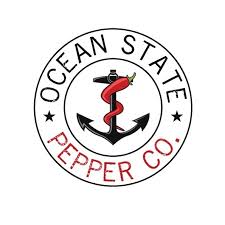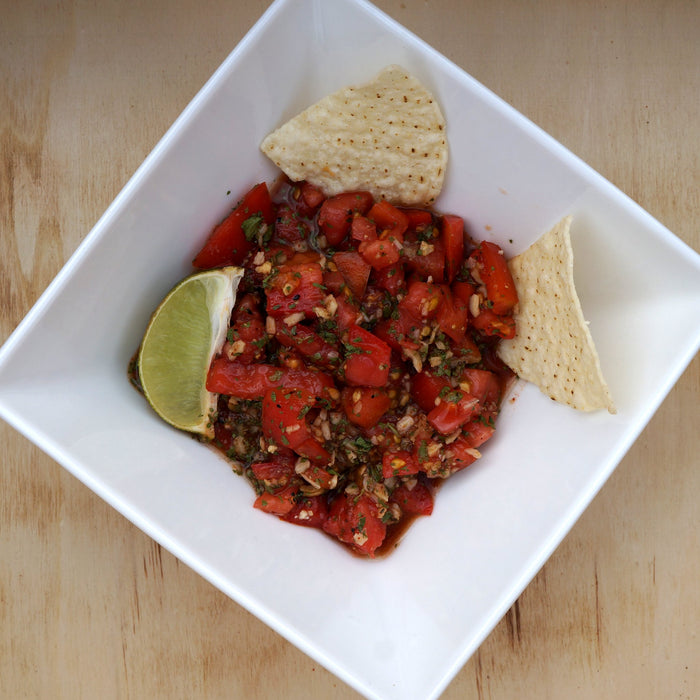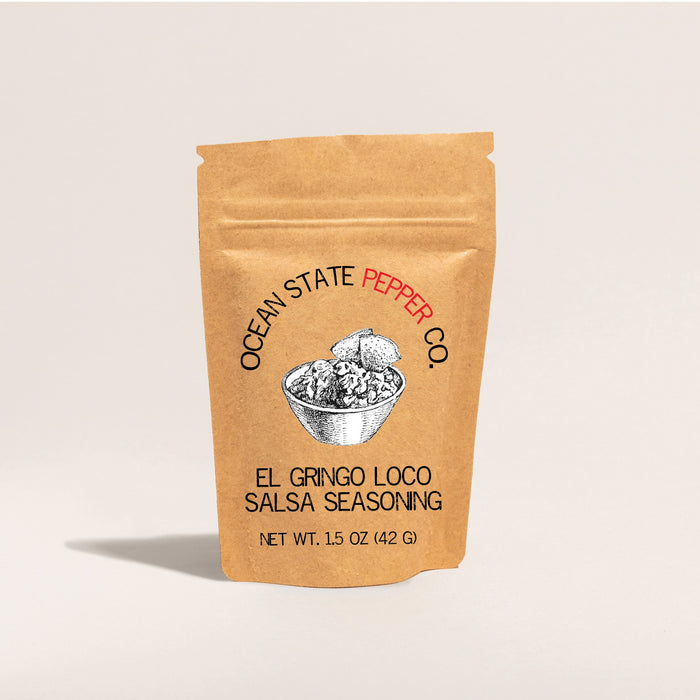 El Gringo Loco Salsa Seasoning by Ocean State Pepper Co.
$1.45/oz.
Notes from OSPC:
Fresh salsa in 30 minutes!  Be party ready with our dried salsa seasoning pack! Packed with southwestern flavors of roasted ancho chiles, onions, garlic, cilantro, jalapeno and much more. Everything your salsa needs, nothing it doesn't. Don't you love ingredients you can pronounce? We sure do.
Look for recipes on the OSPC website here.
Directions:

Add 1.5 ounces of seasoning to 4-5 ripe tomatoes, or 1 can (28oz) of crushed/chopped tomatoes. Stir well to combine, and allow to rest for at least 30 minutes in the refrigerator before enjoying.
 Ingredients:
White vinegar powder, onion flakes, cilantro, sea salt, lime peel, black pepper, jalapeno powder, granulated garlic, ancho chile, cumin.