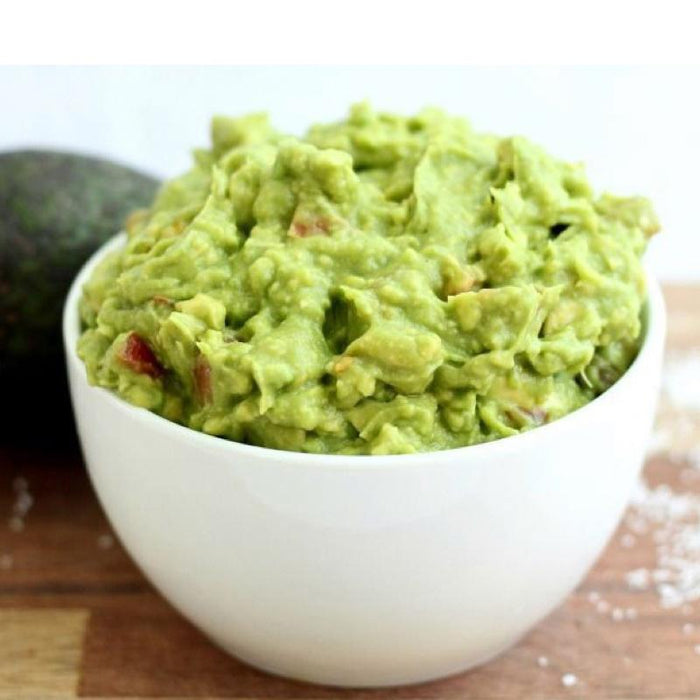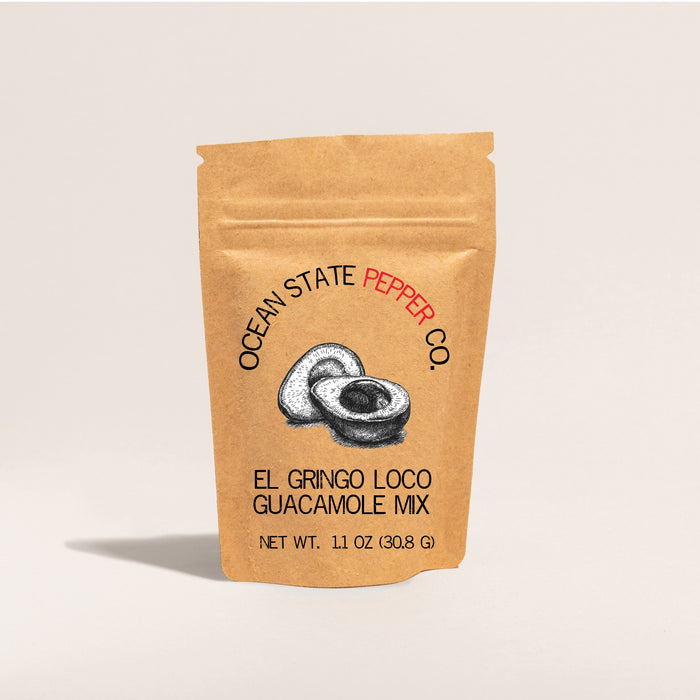 El Gringo Loco Guacamole Mix by Ocean State Pepper Co.
$1.50/oz.
Notes from Ocean State Pepper Company:
A great blend of Mexican herbs and spices combined with lime juice, and just enough jalapeno pepper for a great dip, quick and easy for whenever the mood strikes. Just  provide the fresh avocados. 
Look for recipes on the OSPC website here.
Directions:

Add contents of package to 2-3 large, ripe avocados. Mash together to combine, optionally adding 2 tablespoons of water. Feel free to throw some tomatoes in, the more the merrier.
Ingredients:
cilantro, minced onion, lime powder, jalapeno pepper, sea salt, agave, granulated garlic.
 *Seasons two avocados*