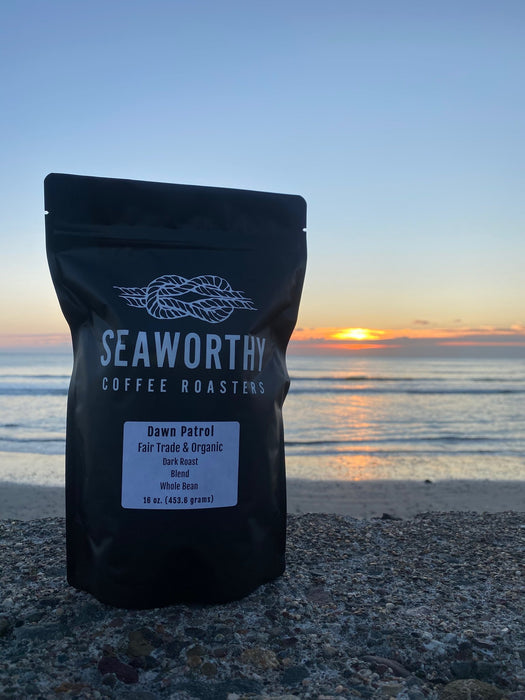 Seaworthy Coffee Roasters, Dawn Patrol, Med/Dark Roast, Organic, Fair Trade
$14.95/lb.
By Seaworthy Coffee Roasters, West Kingston, RI
Organic. Fair Trade. Med/Dark Roast.
Notes from Seaworthy Coffee Roasters:
Surfing the Dawn Patrol session means getting up before the sun rises and out to the beach for a surf before the world wakes up. Many of us find ourselves acting as Dawn Patrol in daily life and that's why this Fair Trade & Organic dark blend is here to help you with an extra kick! This blend features several layers of flavor, notably caramel, chocolate, and butterscotch with a smooth, medium-bodied mouthfeel and lower acidity. With beans sourced from 4 different continents, this blend is balanced and tasty.