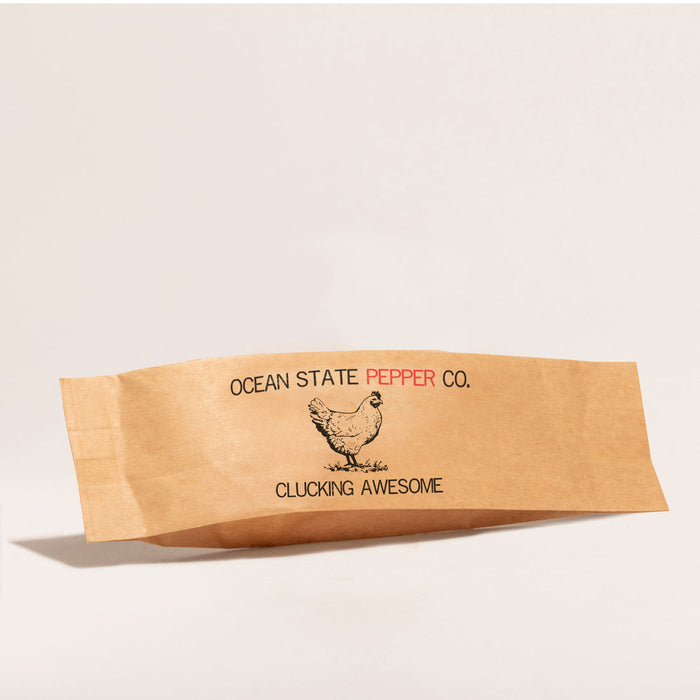 Clucking Awesome by Ocean State Pepper Company
$1.35/oz.
Notes from the folks at Ocean State Pepper Company:
This is a 'clucking awesome' all-purpose poultry seasoning. We start with sumac, a bright citrusy spice, a blend of herbs, add a little salt to bring it to life, sesame seed adds earthy tones, while lavender brings floral notes. A dash of scorpion pepper and lime zest pulls it all together. 
Look for recipes on the OSPC website here.
A dry rub for roasted poultry;
Stir into olive oil for a wonderful bread dip;
Sprinkle over hummus or baba ghanoush;
Toss with roasted vegetables;
use with oil as a quick marinade for grilled chicken.
Ingredients:
Sumac, thyme, oregano, sesame seed, sea salt, lime peel, culinary lavender, black pepper, scorpion pepper