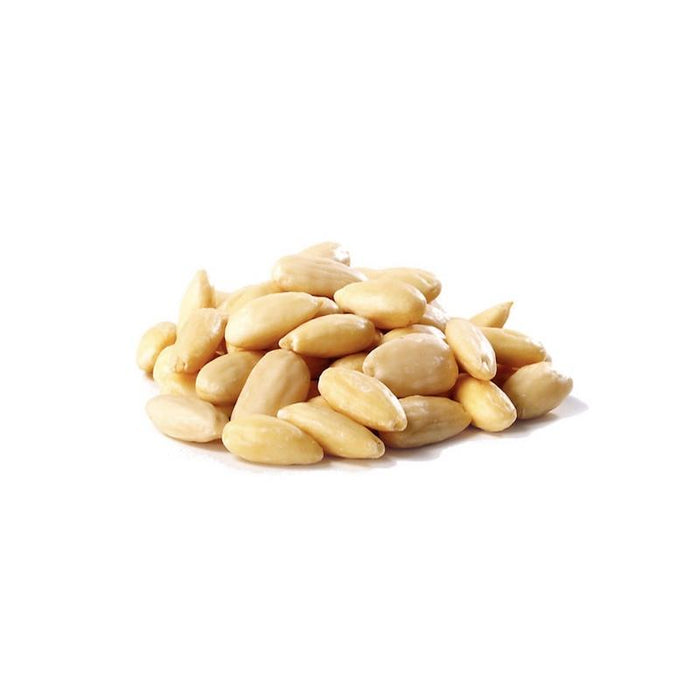 Almonds, Raw, Blanched, Organic
$13.95/lb.    
Organic Raw Blanched Almonds
Our organic Raw Blanched Almonds are subtly sweet with a delicate crunch. They provide a good source of protein and fiber, and are high in vital nutrients such as calcium, magnesium and antioxidant Vitamin E. Use them in baked goods or snack mixes. Their creamy texture and lovely ivory color also make them an attractive dessert, salad topping or addition to your next charcuterie board. 
Organic Blanched Almonds
Contains almond.
May contain shell fragments. Processed in a facility that handles tree nuts, soy and milk.
Certified Organic, Gluten-Free, Kosher Pareve