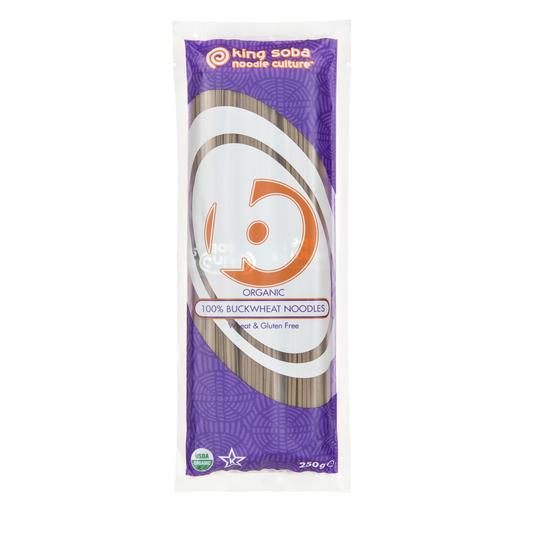 Soba Noodles, 100% Buckwheat, Organic. by King Soba. 8.8oz pkg.
$4.75 ea.
Ingredients: Organic 100% buckwheat flour.
To prepare: 
Remove paper ties. Bring water to a rolling boil and slowly submerge noodles then reduce to medium heat.
Gently separate with a fork. Cook for 5 – 6 minutes stirring occasionally. Do not overcook!
Drain and rinse well with cold water. Add to your ingredients or sauce.
100% Organic
Wheat & Gluten Free
Vegan
Non-GMO
8.8oz / 250g
3 paper-tied servings per pack
Product of Thailand.