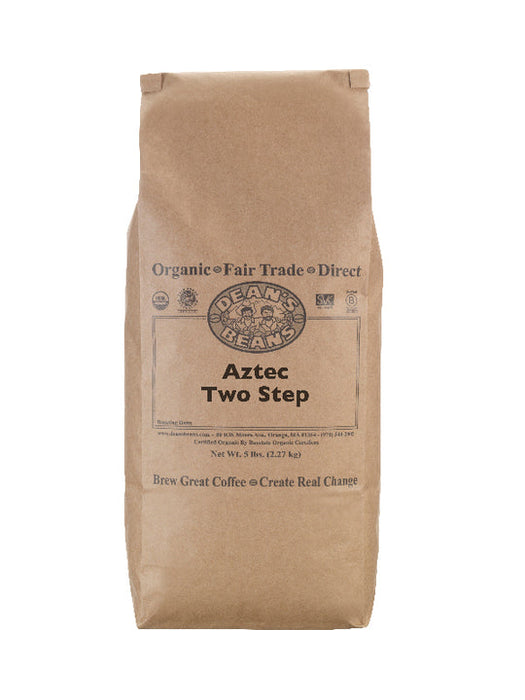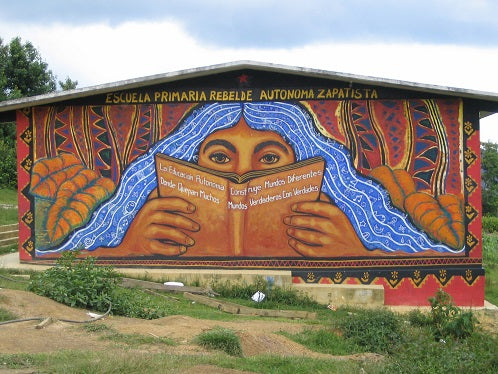 Dean's Beans Organic Coffee, Aztec Two Step, Medium-Dark Roast
$14.25/lb.
Cupping Notes: Dark Chocolate. Graham Cracker. Nutty.
[Roast Level] Medium-Dark Blend
[Region] Chiapas, Mexico
[Varietal] Bourbon, Catuai, Caturra, Mundo Novo, Typica
Effective in the new year, we have been forced to raise the prices of all of our Dean's Beans coffees. The price hikes went into effect this fall, but we held off passing the increase on until after the 1st of January. We are very sorry to have to do this, but we have no choice. The folks at Dean's Beans struggled with the change before making the decision. We are in difficult times. If prices of organic coffee go back down, we will gladly follow suit, until then we hope that you can still enjoy a delicious cup of fair-trade, organic coffee from this great roaster. If you would like to know more about Dean's Beans and its mission, click here.
More notes from Dean's Beans:

There are several coffee regions in Mexico and each has slightly different characteristics, but by and large you can count on Mexican coffee to be smooth and round in the mouth, medium acidity, not too bold, whether they come from Chiapas (nutty and sometimes slightly spicy), Vera Cruz (slight cocoa taste), or Oaxaca (almond flavors). The large, smooth beans have excellent aroma, medium body and slight acidity. A mellow coffee with a softly sweet flavor.

Dean's Beans has collaborated with this community to design and implement the following initiatives:

Bokashi Compost and reforestation program;
Combatting Coffee Rust;
Prosthetics and job training to Death Train victims.