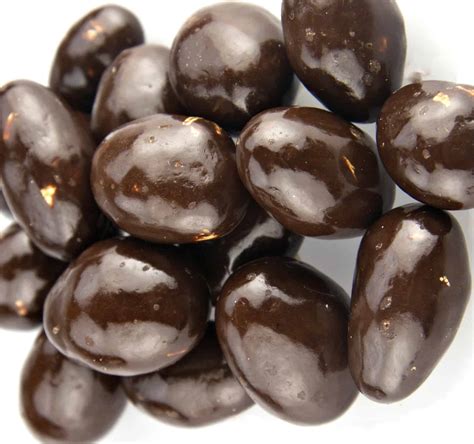 Dark Chocolate Covered Almonds
$13.75/lb.
Ingredients:
Dark Chocolate Coating (unsweetened chocolate, cane sugar, cocoa butter, soy or sunflower lecithin [emulsifier], vanilla), Dry Roasted Almonds, Food Glaze.
 Other Details:
(May contain wheat, tree nuts, peanuts, milk)
Rich, Dark Chocolate coats crunchy, Dry Roasted Almonds for a decadent treat.  Try them and you'll be hooked. 61% Dark Cacao
KSA Certified Kosher Dairy
The KSA symbol is a firm guarantee to all consumers that the products bearing the symbol are in full compliance with the most demanding of kosher standards. You can be sure that your products will be marketable, enjoying the same status, recognition and acceptance, as any other reliably certified kosher product.
Non-GMO Project Verified
The Non-GMO Project Product Verification Program is North America's only third-party verification for non-GMO food and products. Third-party verification is the highest quality system when it comes to product labeling and certifications because it ensures products have been comprehensively evaluated by an independent party for compliance with a standard developed by industry experts and stakeholders.