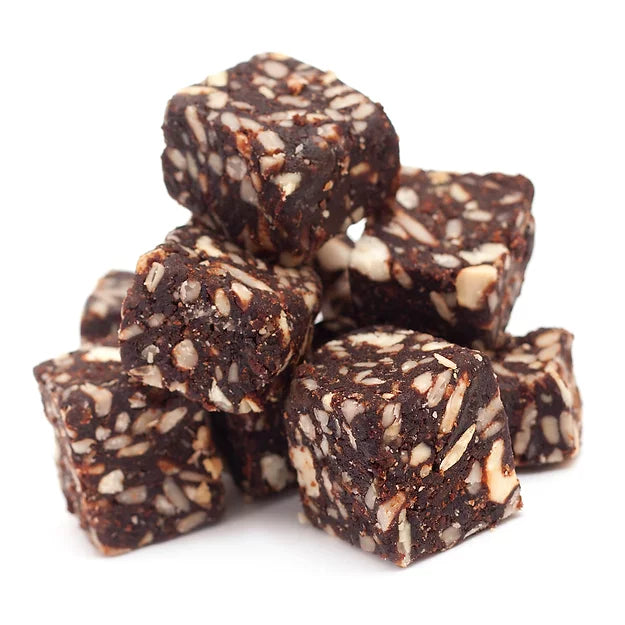 Carob Supergreens Chunks of Energy, Organic
$7.85/lb.
Ingredients:
Organic agave nectar, organic carob powder, organic sunflower seeds, organic raisins, organic pumpkin seeds, organic brown rice, organic cashews, organic apricots (may contain organic rice flour), Organic Green Spirit Mix (org. alfalfa grass, org. oat grass, org. barley grass, org. wheat grass [gluten-free], org. cracked cell chlorella, org. dulse, org. spinach, org. kale, org. parsley, org. dandelion leaf, org. broccoli, org. kamut sprouts, org. cilantro, org. beets, org. carrots, org. apples), organic orange extract, organic spirulina powder, natural flavor. May contain the occasional nut shell fragment, or seed husks. 
Allergen Statement:
Contains nuts. Manufactured in a plant that also handles milk, soy, eggs, peanuts, other tree nuts, wheat.