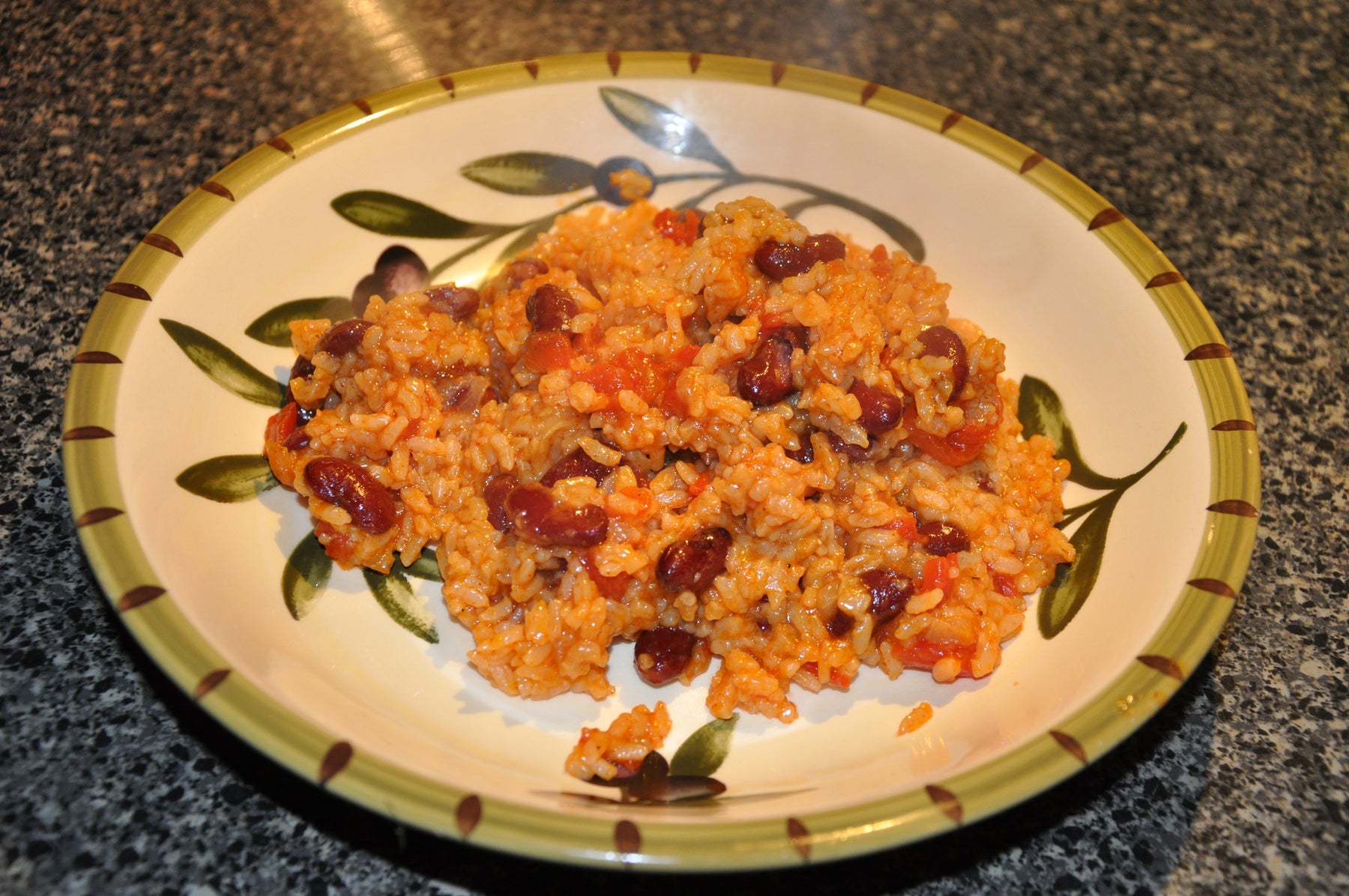 Insta – Red Beans and Rice
Here's a simple red beans and rice dish that tastes great and is super easy to make!  Especially if you have an Instant Pot or some type of electric pressure cooker, since that's how we make it.  Using an Instant Pot simplifies prep and we think contributes to the flavor of this classic dish.  We're convinced the steam cooking really helps to infuse the flavors into the rice – this is probably an illusion but it's a very tasty illusion so we're staying with it!  As usual, we offer a custom mix for this recipe: the SoCo R & B Mix (South Coast Rice and Beans Mix)!  This is a three-part mix with a twist that contains all the dry ingredients as well as canned tomatoes and dark red kidney beans (all organic of course!)  All you need to add is about ¼ cup chopped onion and some oil.  We're not sure exactly how much of the end product this mix makes, but it seems like enough to feed an army.  Let's get cooking!
Ingredients
So Co R & B Mix
¼ cup chopped onion
2 tablespoons canola or extra virgin olive oil
 Directions
Add the oil to your Instant Pot and set it to Saute.  Add the onions and cook for 2 to 3 minutes.
Turn off the Instant Pot and add the can of diced tomatoes from your So Co R & B Mix.  Then add the dry ingredients and 2 ½ cups water and mix everything together.
Seal your Instant Pot and set it to Pressure Cook for 8 minutes.  Meanwhile drain the kidney beans from your So Co R & B Mix.
It would be nice if the 8 minutes of pressure cooking actually took 8 minutes, but we found that it takes about 35 to 40 minutes for the thing to heat up, cook, and then cool to the point where you can vent it.  Oh well, yet another illusion (this one of saving time) that we're happy to embrace.  There is something though to doing everything in one pot that makes it seem easier.  And you don't have to worry about overcooking it because it turns off on its own when done.
Once the cooking is done and your pot is vented, stir in the kidney beans and enjoy!