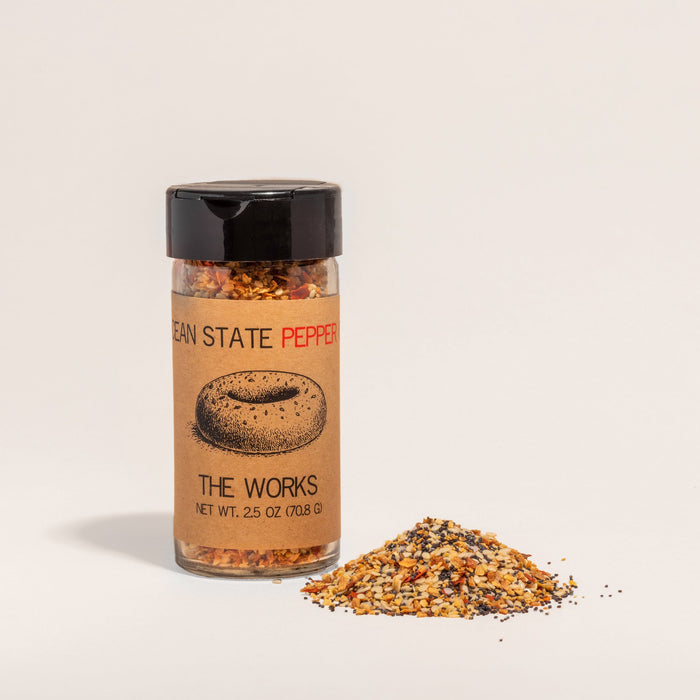 The Works Everything Seasoning by Ocean State Pepper Co.
$1.75/oz.
This is Ocean State Pepper Co.'s take on a classic bagel seasoning, taken to the next level. They roast their garlic and onions to give this spice the flavor it really deserves. In addition, everything gets rounded out with the addition of orange zest, and crushed red pepper.  The aromatics of citrus and a bit of heat from the chili flakes really wake the blend up and it leads to a fantastic culinary adventure. Bright, savory, and with a touch of heat, this blend is one of their new favorites...and hopefully yours as well.
Look for recipes on the OSPC website here.
A few ideas from the test kitchen:
Awesome roasted potatoes.
Everything-crusted salmon.
A great rub for roasted chicken.
Easy addition to cream cheese spreads.
A shake for your next salad.
Toss with oil and cubed bread, make everything croutons!
 Ingredients:
Poppy seed, sesame seed, minced roasted garlic, minced roasted onion, orange peel, crushed red pepper, sea salt.